If you need to keep your business moving, you can rely on Mitsubishi forklift trucks to get the job done. For over 30 years, the Mitsubishi forklift truck brand has been known for innovation. The Mitsubishi brand name is synonymous with providing reliable forklifts at an exceptional value.
USA based, Mitsubishi forklifts are available to meet most any application need. Mitsubishi has been providing food and beverage, manufacturing, retail business, wholesale goods, distribution and logistics industry solutions for decades and is at the forefront of integrating automation and forklift technologies to maximize productivity, increase safety and reduce operator fatigue.
Tri-Lift, your local authorized Mitsubishi forklift dealer, can help you find the right forklift solution for your business. Whether a single lift truck or an entire fleet, Tri-Lift wants to make sure you optimize productivity and your investment. Our experts can help assess your material handling needs and guide you through the process from equipment selections and installation integrations to financing options and aftermarket fleet services, Tri-Lift is commitment to customer satisfaction.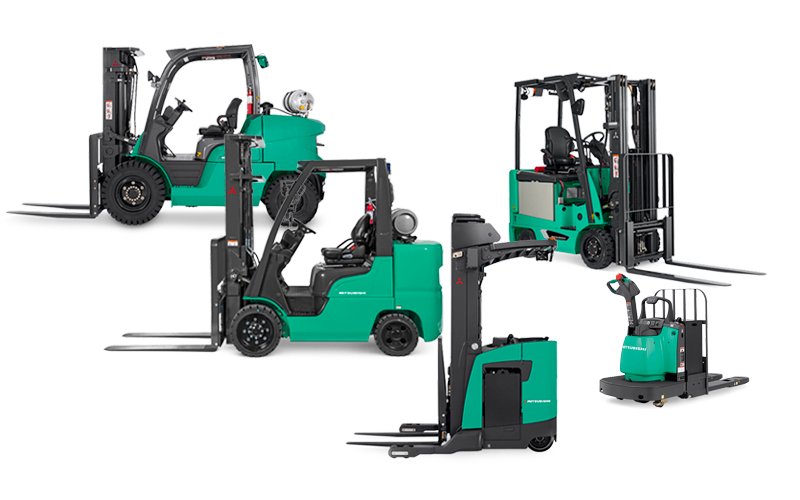 The Mitsubishi forklift product line includes:
Electric Counterbalanced Forklifts
Order Pickers
Reach Trucks
Electric Riders
IC Cushion Forklifts
IC Pneumatic Forklifts
Contact Tri-Lift today to learn more about how Mitsubishi forklift trucks can meet your company's application needs.