OSHA compliant safety training is required every 3 years.
Tri-LIft takes safety seriously, and so should all businesses. It is common knowledge that most warehouse accidents can be avoided and prevented through a combination of safety equipment and OSHA certified training. Studies have found that 70% of all industrial accidents are caused by operator error. In addition, there is a 30% potential reduction in the accident rate when effective training takes place.
Advanced model material handling equipment often has a number of built-in safety features. Technology affords many newer forklifts and aerial equipment to have electronic dashboards, built-in sensors and corrective controls which all help. However, training is essential and in many cases operator safety rating is the law. Operators must utilize best practices and take the OSHA certified safety training, so your warehouse or place of business can be the safest environment for everyone.
Get OSHA compliant and get equipped for safety with Tri-Lift's safety training courses. Email This email address is being protected from spambots. You need JavaScript enabled to view it. to schedule a course or contact us to learn more about our safety training options.
Forklift Safety Training
Train and OSHA certify all employees using a forklift at your location or ours. Recertification is required every 3 years.
Aerial Safety Training
This OSHA certified course goes over important safety procedures when using an aerial lift. Recertification is required every 3 years.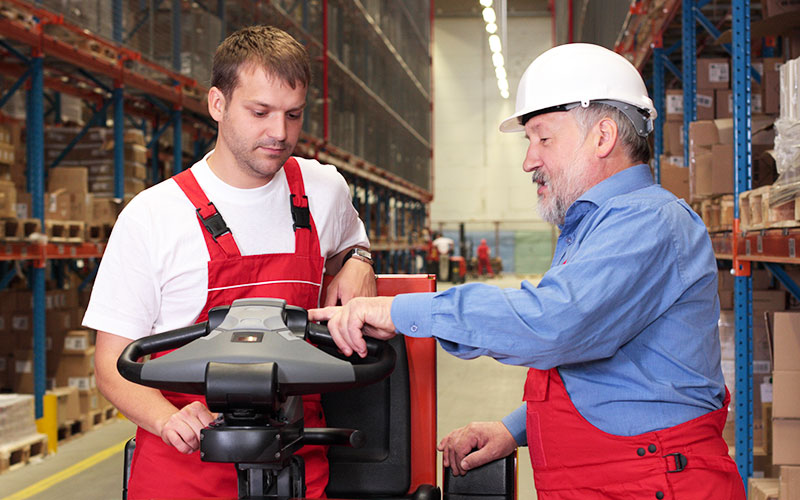 Train The Trainer
This program allows our trainers to train and certify your staff so they can train and certify other employees.
This email address is being protected from spambots. You need JavaScript enabled to view it.